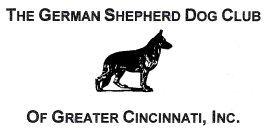 Beauty, Brains & Loyalty all in one great package!

German Shepherd Dog Club of Greater Cincinnati, Inc.
OBJECTIVE: To improve the breeding of German Shepherd Dogs. To protect, advance and improve the interest of the breed by assisting owners in the understanding of all breeds. To accept the official standard for the breed set forth by the German Shepherd Dog Club of America and approved by the American Kennel Club. Conduct sanctioned and licensed specialty shows, obedience trials and tracking tests under American Kennel Club rules.
MEETINGS: We meet at restaurants or member's homes every month with the actual day of the month varying. This email address is being protected from spambots. You need JavaScript enabled to view it. for date, time and location.
NEWSLETTER: The LEASH
UPCOMING EVENTS:
Spring 2017
2 Specialty Shows
May 27th
AM judge --- Rita Sandell
PM Judge --- Mrs. Joan F. Fox
OBEDIENCE & RALLY TRIALS (All-Breed)
May 26, 27, 28, 29, 2017
Judges
Mr. William R Parrill Jr.
Mrs. Nancy J Glabicki
Karen L Schroeder
PLEASE NOTE: THE SECRETARY ADDRES SHOW READ: PO BOX 467 GOSHEN OH 45122
Please request entry form via email.

This email address is being protected from spambots. You need JavaScript enabled to view it.
---

Click here to hyperlink to the GSDCA website for The German Shepherd Dog
Illustrated Standard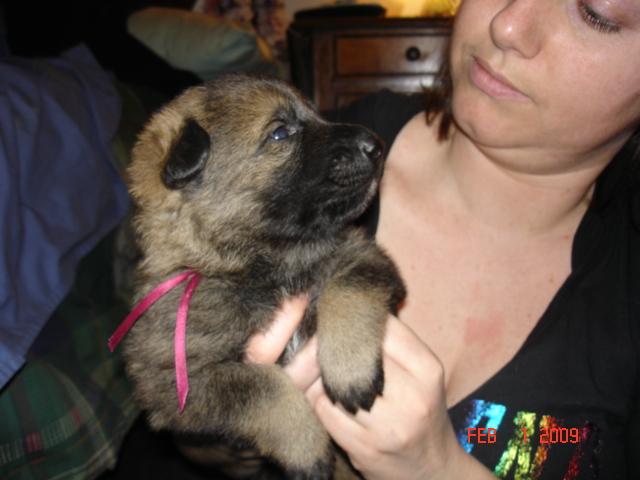 GSD Breeder Referral:

This email address is being protected from spambots. You need JavaScript enabled to view it.
---
Club Links
German Shepherd Dog Club of Central Ohio
Official webpage of the German Shepherd Dog Club of Greater Cincinnati